I got brown rice spaghetti
So I went by Trader Joes, Whole Foods, and Vons for a few things yesterday. Didn't buy much produce because I still have some and I have a CSA basket being delivered this week.
First stop was Trader Joes. I got brown rice spaghetti, brown rice, frozen veggies, corn tortillas, bananas, cereal, and salsa.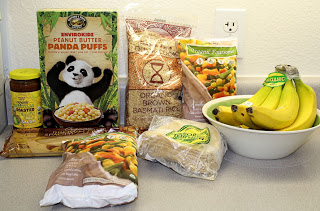 Next up was Whole Foods. I mostly went there to get more Daiya. My husband eats it more than I do but I always add a little to my lentil tacos. I also got black beans and tofu. Got the tofu there because I forgot to get it at TJs.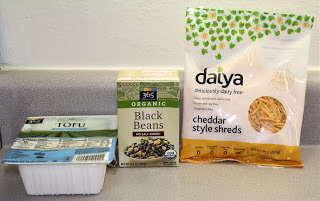 Last was Vons, our local grocery store. I went there to buy the tortillas my oldest son likes. They are the Tortilland Tortillas but unfortunately, they were out. I did get some almond milk, lentils, and a package of Wholly Guacamole. Yeah, yeah, I know. I prefer to buy fresh avocados but I had a coupon for this and sometimes these little packets (it comes with 3 individual ones for 100 calories a piece) are nice to have in the fridge. The taste is nowhere as good as a fresh avocado or making your own guacamole but eh, they are alright once in a while.
I also stopped by a little local place for some sweet potato fries. They usually are more thicker but this time were cut so thin, they were more chip like. Still delicious!